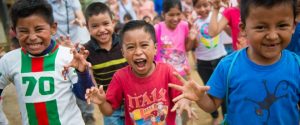 MISSION: The Village Cooperative is a charitable organization dedicated to the creation and support of income-generating projects in the developing world.
VISION: To empower villages around the world to become self-sustaining through the implementation of handicraft projects, micro-financing enterprises, small business development, and vocational skills training.
DONATE: The Village Cooperative is a registered 501(C) 3, non-profit organization. Our tax exempt id number is 26-4098400. You will receive a tax exempt letter at the end of the year stating your contribution. Donate electronically here.
WHERE WE WORK: The Village Cooperative currently works with partner villages across rural Kenya, Guatemala, and India. Here are some of our major accomplishments….
TVE has organized and led more than 300 service and socially responsible tourism programs to countries all over the world including Kenya, Tanzania, Ethiopia, Uganda, Egypt, Morocco, Indonesia, Thailand, Cambodia, India, Israel, Jordan, Guatemala, Ecuador, and Haiti. These trips expose our passengers to essential social justice issues and lay the groundwork for future philanthropic activities.
TVC has donated over $2 million to our partners in Kenya, India, Guatemala, Costa Rica, Haiti, Nepal, and Thailand throughout the years. TVC has opened medical clinics, schools, community centers, cyber cafes, artisan workshops, and small businesses with our partners in order to create jobs, empower local communities, and improve the standard of living in all of the places where we work. We focus on uplifting women and their families and strive to give a voice to those marginalized by society.